New Residents Procedure During Coronavirus Lockdown



Despite the challenges of the current Coronavirus situation, we understand that the need for care for our loved ones doesn't simply stop.

We will endeavour to support those in need of a placement and want to reassure you that we are taking the utmost care, with the strictest measures in place, to ensure that the health of our residents and staff is protected as stringently as possible.

Our process for accepting new residents has been developed under strict professional guidance, in-line with best practice guidelines. Currently, this looks as follows:

Potential residents / families of residents are provided with the information that they require in order to reach a decision as to whether the home is right for them. In order to protect our existing residents and staff an actual tour may not be possible. However a virtual tour may be possible. We appreciate the importance of this decisions. In order to get a first-hand account of the home, as well as speaking with staff, it may be possible for prospective residents / families to speak with existing residents / families.

Residents are then given a remote assessment over the phone to establish their individual care needs.

Once a resident decides to join us, they are welcomed to the Home through our quarantine area. During their time in the quarantine area staff will take additional infection control measures such as the use of enhanced protective equipment. Although enhanced PPE will be used through quarantine, the staff and resident will still be able to interact in a personal way. It is not as daunting as it sounds.
The quarantine period is normally in place for 14 days.

Once no signs of infection are assured, our new residents are able to fully integrate within our home community, keeping in touch with relatives and friends virtually via the technology we have available to all.

We are treating the current Coronavirus situation with the utmost gravity. We have had enhanced safety and risk mitigation measures in place since January 2020. None of the homes within the family run group has experienced an outbreak. We take daily measures to ensure we remain this way.

If you would like to enquire about residential care within our home, or have any questions, please don't hesitate to get in touch.

Contact us today on 01737 830480 to discuss your situation - we are here to help you every step of the way. Alternatively, you can use the 'Contact Us' form to get in touch.
Exceptional Care
Kingswood Court Nursing Home
CQC Overall Rating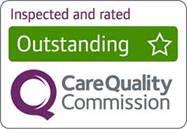 Latest CQC Review 3rd February 2021
See the report

chevron_right
CQC Rating distribution
Of 4,152 nursing homes inspected:


Outstanding 4%


Good 68%


Requires improvement 21%


Inadequate 2%

Recommendation
9.9
Out of a maximum possible score of 10
(as at January 2019)