We know from experience that social interaction is really important in later life. Keeping active and engaged is one of the best ways to live well so we aim to create a friendly, social environment at Kingswood Court that promotes wellbeing and enriches the lives of all our residents.
We have a full-time Activities Organiser, Sherry, who uses her energy, ideas and considerable experience to deliver a lively programme which takes into account residents individual interests and abilities. She likes to involve families in the activities, and residents really appreciate this. Most people thoroughly enjoy taking part in our activities, events and entertainment, and always have the choice to do as much (or as little) as they wish.
The social care programme on offer is varied, interesting and enjoyable, chosen by our residents and tailored to their needs and wishes. Whatever your particular interests, we're certain there will be something that appeals to you. The list of activities is long and includes games and quizzes, crosswords, themed lunches, arts and crafts sessions, bowling and other gentle indoor exercises, picnics, Pets as Therapy visits, ball games, flower arranging, card making, cooking and tasting sessions.
Whenever possible, we try to get outside and take full advantage of the beautiful gardens. We also welcome guest entertainers who provide singing and musical recitals and various shows. We can arrange shopping trips to the local pub, garden centre and outings to local places of interest.
Typical Events and Activities at Kingswood Court
Religious service and study
Dog therapy with resident therapy dog Grizelda
Discussion groups
Flower arranging
Memory Lane group
Music & Movement
Poetry reading and book discussion
Themed lunches
Musical productions
Hairdressing and beauty care
Current affairs discussion group
Educational and cultural events
Spring Fayre
Easter themed lunch
Musical entertainment, followed by buffet supper
Latin dance group, followed by buffet supper
Musical performance
Cream Tea garden party
Come Dancing
Halloween themed lunch and fancy dress
Music concert, followed by buffet supper
Christmas tree decorating
Christmas Bazaar
Christmas party with entertainer and Music
Hand bells
Nightingale singers
Latin American Christmas dancing show
Baptist Nativity play and Christmas carols
Christmas cocktail party
Mince pies and sherry with Father Christmas giving presents
Music and Memory
Here's some footage of our Music and Memory activity, when caring for people living with dementia. This particular example is from our nursing home, Kingswood Court in Surrey and is indicative of the activities we provide across our family of nursing homes, including our Sister homes. The video is best viewed in full screen, which you can do using the expand icon in the Vimeo player.
Contact us today on 01737 830480 to discuss your situation - we are here to help you every step of the way. Alternatively, you can use the 'Contact Us' form to get in touch.
Exceptional Care
Kingswood Court Nursing Home
CQC Overall Rating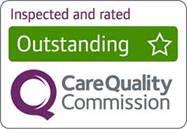 Latest CQC Review 3rd February 2021
See the report

chevron_right
CQC Rating distribution
Of 4,152 nursing homes inspected:


Outstanding 4%


Good 68%


Requires improvement 21%


Inadequate 2%

Recommendation
9.9
Out of a maximum possible score of 10
(as at January 2019)