Choosing to live in a palliative care home can feel like giving up. However, the right home can bring joy, fulfilling relationships and positive enrichment to a person's life.
At Kingswood Court, we provide palliative care for older people with life-limiting illnesses. Our team of nurses address medical needs with compassion and dignity, while our holistic approach to care also prioritises each person's mental and emotional well-being. The care home's enriching environment and tailored activities are designed to improve the quality of life for our clients. We provide end of life care in a friendly, compassionate and enriching environment.
Choosing a nursing home for specialist end of life care needn't be frightening or intimidating: get in touch with Kingswood Court Nursing Home and meet our friendly staff. We will talk you through the process of moving in, discuss any health and special requirements, and chat about any questions you may have.
End of Life Care in Surrey
We understand that physical and emotional well-being are intrinsically linked. This is why our end of life care encompasses both. From our compassionate nurses to our lovely therapy dog, Grizelda, the whole team at Kingswood Court work to make each individual's life an enjoyable one!

We are based in Kingswood, near Tadworth, in Surrey. From this location, we can provide end of life care to those from Redhill, Leatherhead, Epsom and around other Surrey areas.
What is Palliative Care?
Palliative care, sometimes referred to as end of life care, offers support to people with incurable illnesses. This includes nursing care to relieve symptoms, as well as enrichment activities to engage the mind and body.
Palliative care from a dedicated nursing home helps older people experience a high quality of life, ensuring they're comfortable and content.
Death is a difficult but natural process. We aim to neither hasten nor prolong life, but instead make our residents comfortable. We provide enriching activities, encourage physical activity for as long as possible, and provide emotional support. Our highly trained nurses help to relieve pain as well as other symptoms, such as nausea and appetite loss, to ensure every resident feels comfortable.
Emotional Support
Alongside physical support, our caring staff provide emotional support to both our patients and their families.
Therapy Dog
Our therapy dog, Grizelda, has enriched the lives of many of our residents, particularly those who grew up with dogs or had dogs during independent living. Time with animals has been studied to have a positive effect on our mental wellbeing, and it's no different as we get older.
Music
Music is a tool we use to engage the emotions and the body. Our patients suffering from dementia, who live in a separate wing to the main house, particularly benefit from Music for Memory. However, we also have music activities for all our residents. Dancing, tambourine playing or simply sitting back and listening; music brings joy to many of our residents.
Gardens
We encourage our residents to stay active for as long as possible and our well-maintained gardens provide the perfect space for leisurely walks. Studies from Harvard and APA have shown that looking at trees, flowers and the outdoors promotes good mental health and our expansive gardens are ideal for this. With benches positioned so as to best enjoy the lawns, flowers and woodland areas, there's plenty of ways to spend time in nature.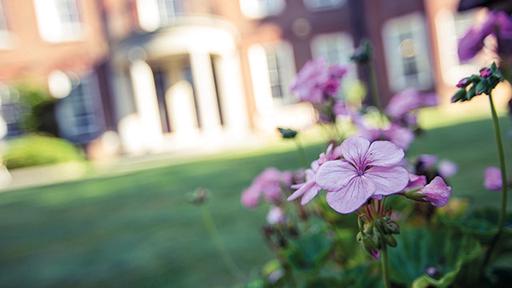 Tailored Activities
While there are plenty of existing activities at Kingswood Court, we always look to get to know our residents on a personal level. If there's something your loved one particularly enjoys, we do our best to provide the resources to make it happen.
Residential Palliative Care
Kingswood Court is a residential nursing home. We have a specialist dementia care wing, separate to the main house, as well as two residential wings with shared communal and dining areas.

We encourage our residents to personalise their rooms with photos and trinkets, helping Kingswood Court to feel like their home. Each room has a nursing call system and private bathroom.
We also have shared rooms to accommodate couples.
Contact Kingswood Court
If you're looking for an end of life care home in Surrey, then contact Kingswood Court. We would love to chat through any of your questions and make an appointment for you to visit.

Exceptional Care
Kingswood Court Nursing Home
CQC Overall Rating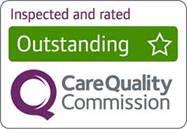 Latest CQC Review 3rd February 2021
See the report

chevron_right
CQC Rating distribution
Of 4,152 nursing homes inspected:


Outstanding 4%


Good 68%


Requires improvement 21%


Inadequate 2%

Recommendation
9.9
Out of a maximum possible score of 10
(as at July 2022)