Nursing Home Near Caterham
Kingswood Court is a highly regarded residential care home near Caterham, Surrey. We tailor our care to each individual resident in the home, including specialist dementia care in our separate Kestrel wing. Our incredible team are compassionate and caring and do all they can to make sure every person feels at home and is part of the community.
Kingswood Court Nursing Home
Kingswood Court Nursing Home boasts an 'outstanding' rating by the CQC. At this picturesque location, your loved ones will receive high-quality care and be treated with the utmost respect.
We are based in Kingswood, near Tadworth. This is a short drive from Caterham, so a fantastic choice for anyone who lives in this area.
Transition
Moving from independent or assisted living into a nursing home can be hard for some, so we make every effort to ensure our clients feel at home.
Although we provide round-the-clock care where needed, we also give residents space for them to do their own thing. They can participate in a range of activities to fill their days, or choose to explore our beautiful gardens.
Residents can also relax in their homely living quarters or socialise in the communal areas. We want our residents to have autonomy and independence, this is why we give them control over their schedules. However, we still provide high-quality nursing care, nutritious meals and access to other essential facilities.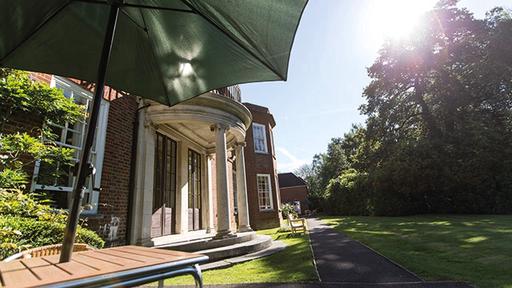 Dementia Care
Dementia can make transitioning into a nursing home a more complex process. Therefore, we do all we can to make this transition as seamless as possible. Our Kestrel wing is designed specifically for those who are impacted by dementia. The wing is separate from the main part of the care home and is complete with its own communal and dining areas. This allows us to tailor our care for those with dementia without impacting the care we provide to other residents.
Specially trained nursing staff regularly engage our clients with plenty of activities to keep them busy. These include Music for Memory, our licensed therapy dog and activity stations around the home, including a washing line, a telephone and sensory stations.
Find out more about our specialist dementia care near Caterham.
Residential Home Facilities
Kingswood Court is a residential nursing home near Caterham. Our expert care team provides support to around 59 residents, including specialist dementia and palliative care.
Each room has a nurse call system installed. This can be used by our residents at any time to ensure that they have everything they need. We also have both private and shared rooms to suit our residents' needs.
Once a lavish country home, Kingswood Court has been fitted with modern amenities while still hanging on to its Georgian charm. Every room has its own charm, and residents will love our spacious gardens and outdoor spaces. Nature lovers will be in awe at our open lawns, flowers and wooded areas. Our outdoor dining area is a fantastic place from which to enjoy meals in the warmer weather.
Find out more about our residential facilities.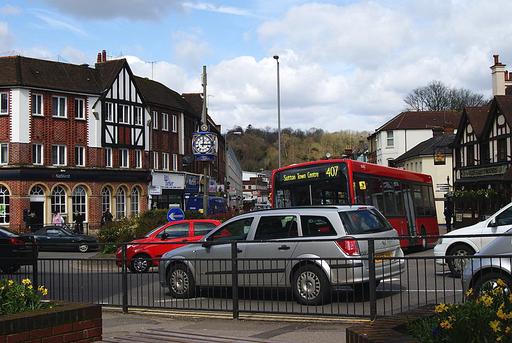 About Caterham
Caterham is located in the Tandridge area of Surrey. It's a town that's divided into two: Caterham on the Hill and Caterham Valley, with the town centre situated in the latter area.
Caterham is right on the edge of the North Downs Way - a National trail that's incredibly popular with walkers and ramblers. It's easily accessible from Harestone Valley Road or Tupwood Lane. One of the main landmarks on this trail is a Celtic hillfort that was built as part of the London Defensive Forts.
Caterham to Kingswood Court Care Home
Kingswood Court Nursing Home is based in Kingswood, a short drive from Caterham. It's an ideal location for those looking for an outstanding care home for a loved one that's close by to Caterham and well within visiting distance.
It's easy to access if you don't drive as well. You can get to Kingswood Court Nursing Home from Caterham using public transport too. Simply catch the train from Caterham to Kingswood. We're just a short walk from the train station.
If you're ready to learn more, just get in touch. We'd be happy to answer any questions and book a time for you to visit.
Contact us today on 01737 830480 to discuss your situation - we are here to help you every step of the way. Alternatively, you can use the 'Contact Us' form to get in touch.
Exceptional Care
Kingswood Court Nursing Home
CQC Overall Rating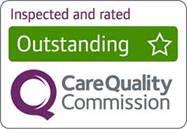 Latest CQC Review 3rd February 2021
See the report

chevron_right
CQC Rating distribution
Of 4,152 nursing homes inspected:


Outstanding 4%


Good 68%


Requires improvement 21%


Inadequate 2%

Recommendation
9.9
Out of a maximum possible score of 10
(as at January 2019)