When Should Someone with Dementia Consider going into a Care Home?
Caring for someone with dementia can take its toll mentally and physically. And, due to the progressive nature of the illness, it's only likely to become more severe. If you care for someone with dementia, there may come a point when you'll have to consider if you're still able to meet their needs. If you are - brilliant. If you're struggling - then it might be time to consider other options.
A care home can be is a great alternative to providing independent care to a dementia patient. But when should someone with dementia go into a care home? With so many factors to consider, it can be difficult to know when is the right time to help your loved one move into a care home.
This article will help you make your decision. Whether you're a carer, friend or relative, we know how difficult this can be. We'll talk through how you might decide when is the right time for someone with dementia to go into care, who can make decisions on their care and what support they can receive.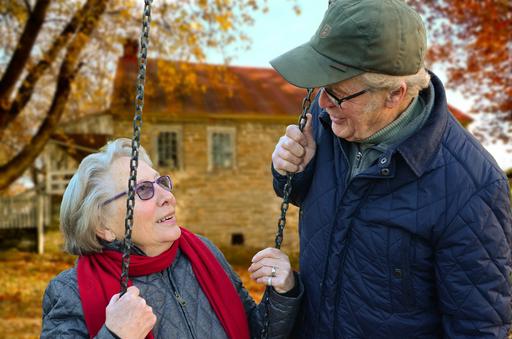 Knowing When a Dementia Patient Should go into a Care Home
This is one of the toughest decisions that anyone can make. Not only because it determines what type of care a loved one will receive for the latter part of their life, but also because it will vary so much depending on every individual's situation. This is why we encourage you to consider this article as a guide, rather than gospel. The right time for one person with dementia to enter a care home, might not be the same for others.
For example, it's crucial that anyone caring for someone with dementia understands their limits and capabilities. Everyone in this situation will have different limitations in terms of how much care they can provide. When you begin to feel like you're unable to support your loved one in the same way as before, this could be the first sign that it's time for them to move into a care home. It might be the case that they would benefit from 24 hour care and, if you can't provide this, then a care home might be the way forward. It's all about being realistic and understanding at what point you may need to pass over care responsibilities to a well-established care facility and their staff.
While there are no hard and fast rules for knowing when is the right time for someone with dementia to go into care, we do have a few tips that might help you make this unenviable decision. Create a list of your loved ones needs and if you're able to support them. It's essential that you're honest here - it's no good saying you can support them in an area you can't. Doing so could impact them, and yourself, negatively in the end.
For example, the person you're caring for leaves the house on their own, but might not always be able to find their way back. If you can only be there to support them in the afternoon, there is a chance that they could go out in the morning and get lost. This is an indication that they might benefit from 24 hour support in a care home. If you make a list like this and notice that you can no longer meet their needs, then a residential setting could benefit them.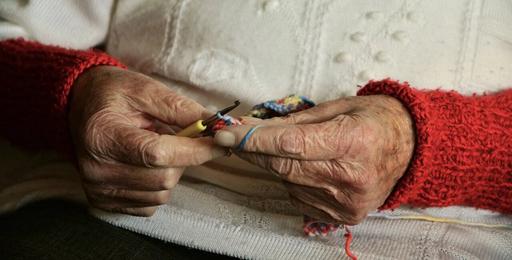 Things to look out for
There are many other things we feel are important to look out for. Again, you have to be very honest with yourself and put the needs of the dementia patient first.
Issues with mobility
We all get a little less mobile the older we get. However, those in the latter stages of dementia and Alzheimer's disease will feel their mobility is significantly limited. Limited mobility means patients will need support with almost every part of their daily routine. This includes essential activities like dressing themselves, washing and going to the toilet. These issues can lead to accidents and injury for both patient and caregiver should the carer not feel confident supporting these activities.
Wandering
As symptoms of dementia or Alzheimer's progress, 'wandering' can become more common for your loved one. It can be scary for both patient and caregiver, and can sometimes put those suffering from dementia in very immediate danger. If a patient begins wandering more frequently, and you're unable to prevent them from doing so, this is another sign that a care home might be an option to consider.
Caregiver Stress
Stress affects us all - it doesn't discriminate between age, race or sex. Despite how healthy you feel, stress can make any minor illnesses far worse. Understanding your emotional and physical limits can be tough. It's not often until we hit the wall that we truly realise our limits. However, you should never feel bad about accepting that you've reached your limit in terms of stress. If you try to push through it, it could make things worse for both you and your loved one. Deciding on placing someone with dementia into a care home is never easy, but it can sometimes be the right decision for you both.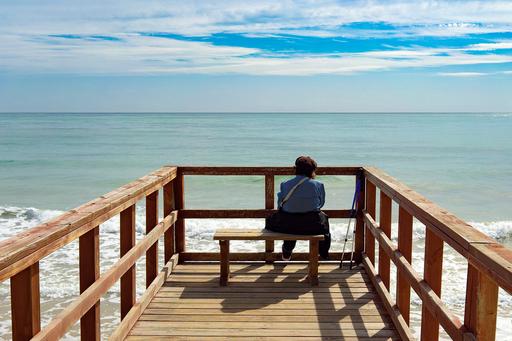 Who makes the decision?
One of the most common questions people ask when deciding when someone with dementia should go into care concerns who actually has the final say. It's important to note that, like much of what we've discussed on this topic, everyone's situation will be slightly different. This decision depends on the health of the person with dementia, the capacity of their caregivers and a few other factors.
One scenario is that the person with dementia is able to decide if they want to enter a care home themselves. This is preferable for most people as it removes any distress at having to make this decision for a loved one. However, this is not always the case. By the time that a person with dementia needs the care that only a care home could provide, it's fairly likely that they no longer have the mental capacity to decide this for themselves.
This is where things become more complex. If your loved one cannot decide this for themselves, then it's usually their attorney, or someone with power of attorney, that can make this call. Power of attorney is something that can be granted to a relative, friend or caregiver by the person with dementia so that the chosen person can make decisions on their behalf if they no longer can. It's important to note that Lasting Power of Attorney can only be given while the person with dementia still has capacity.
What Financial Help is Available for Dementia Sufferers?
Managing finances may be a worry for many people caring for someone with dementia, but there is help available. There are a range of benefits that people with dementia, and their carers, could be entitled to.
Firstly, to see what your loved one, or their carer, could qualify for, there are two assessments we recommend completing:
- For carers: a carer's assessment form
- For people with dementia: a needs assessment from social services
These free assessments are a great first step towards understanding what benefits you could be eligible for. The carer's assessment will show you what support you can access from your local council, including benefits such as Carer's Allowance.
There are a range of other benefits and allowances that carers and people with dementia may be entitled to. Follow the links below for more information on each type of support:
- Housing Benefit
- Needs Assessment
- Attendance Allowance
- Personal Independence Payment (PIP)
- Pension Credit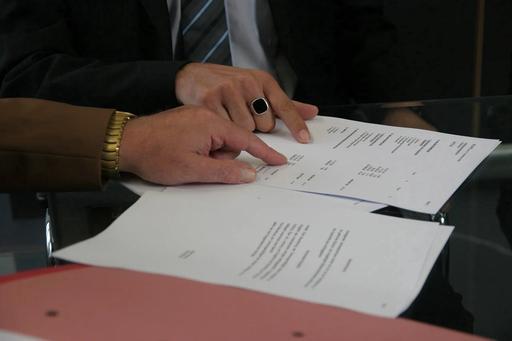 Paying for a care home
There's plenty of financial support available for people with dementia and their carers before they enter a care home, but what about paying for the care home itself? Without sounding like a broken record, the answer depends on individual circumstances.
Generally speaking, it can go one of two ways. For many of us, the local authority or the NHS could pay for our care home fees. However, this will mean that you will have fewer choices over which care home your loved one will enter. If you're eligible for funding from the NHS, they would provide you with a prepared list of suitable care homes in your area to choose from.
The second option is that you're able to pay for a care home yourself, or with the help of friends and family. This gives you far more freedom in choosing a home that fits the requirements of the person with dementia. Anyone self-funding could see what care homes are in their local area and contact care homes directly to check their availability as a starting point.
What are the benefits for dementia patients in care homes?
There are plenty of benefits that care homes bring to people with dementia. Many modern care homes, like Kingswood Court, have a specialist wingdedicated to caring for dementia patients.
The main benefit of moving someone with dementia into a care home is that they'll get 24/7 care, should they need it. Whilst a dementia patient might not need round the clock care right off the bat, their condition could progress and they could need more care eventually. In addition to the amount of care they receive, care homes will often provide a bespoke package of care to patients. This, in turn, means that the quality of care will also be the same, if not better, than that outside of a care facility.
People with dementia may not get the same opportunities to socialise with others. Whereas, in a care home, this is actively encouraged. Social interaction with others is proven to improve the mood and quality of life of dementia patients. This is exactly why we host regular social activities for our residents at Kingswood Court.
Family members themselves may also benefit from a relative going into a care home. They'll be able to support them and visit them when possible, whilst also receiving regular updates from care staff on their wellbeing. This will all help to put their mind at ease that their loved one is in the best place possible for them.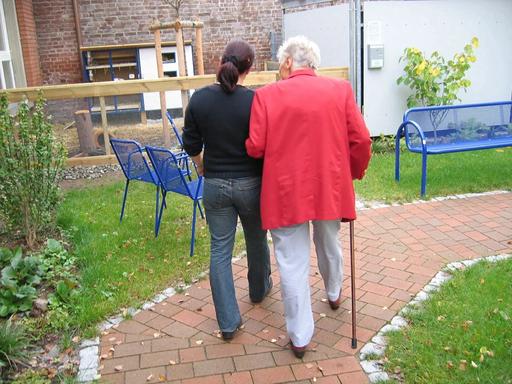 How to find the right care home for someone with dementia
Finding the right care home for someone with dementia is the final obstacle.
Planning in advance is key in finding the right care home. This will give you as much time as possible to decide which factors are the most important to you and your family. Many people opt to go with a residential care or nursing home, as they willprovide personal care, such as washing and dressing, 24 hours a day.
There are entire care homes that are dedicated to providing support to people with dementia, whereas others might not have much experience. Kingswood Court is a CQC outstanding rated care home that has a specialist dementia wing. The Kestrel wing is a separate space in the home for residents with dementia - here they receive bespoke care from our dedicated team of nurses and care staff.
To find out more about Kingswood Court, please click here.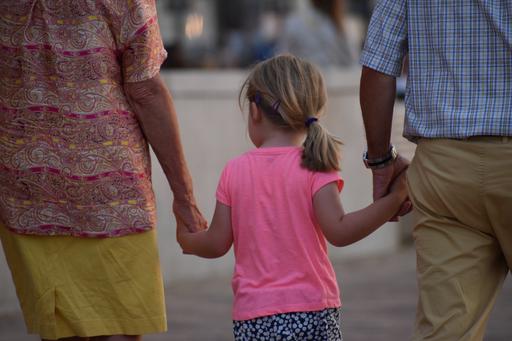 Exceptional Care
Kingswood Court Nursing Home
CQC Overall Rating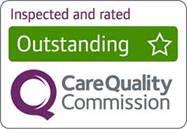 Latest CQC Review 3rd February 2021
See the report

chevron_right
CQC Rating distribution
Of 4,152 nursing homes inspected:


Outstanding 4%


Good 68%


Requires improvement 21%


Inadequate 2%

Recommendation
9.9
Out of a maximum possible score of 10
(as at January 2019)